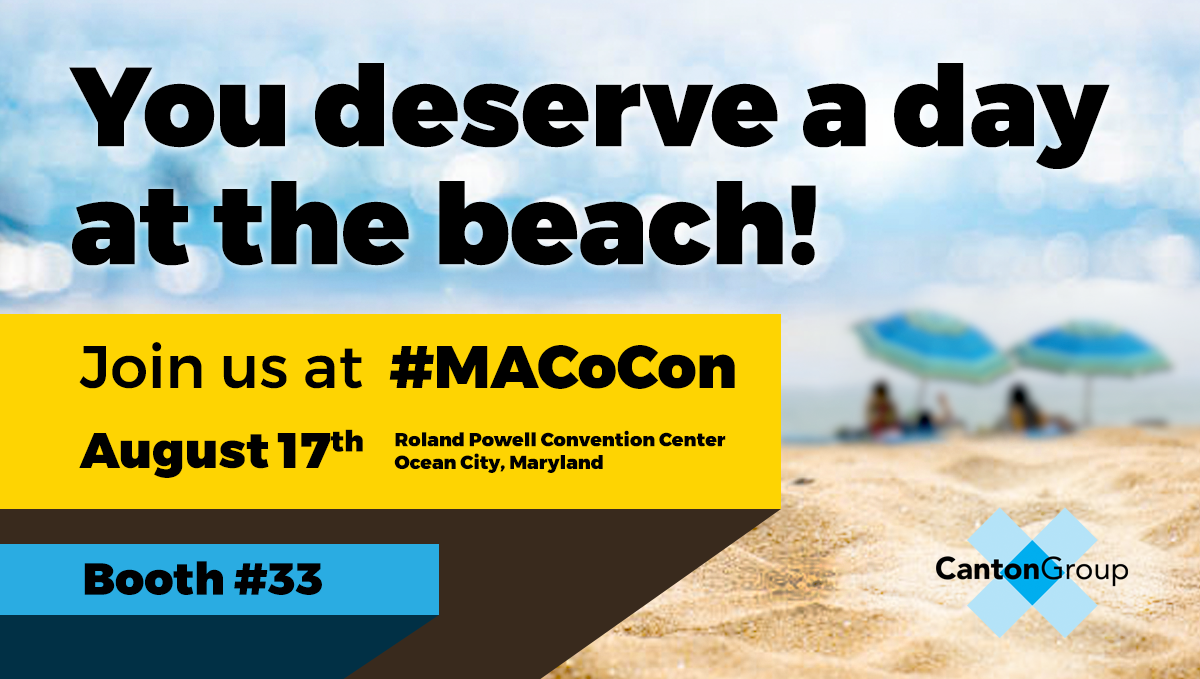 When: August 17-20, 2022 
Location: Roland Powell Convention Center in Ocean City, MD. - Map
For the past two decades, The Canton Group has been a longstanding partner within the Maryland public sector and state agencies. We are excited to attend the MACo Summer 2022 Tech Day and to showcase creative ways in which automation, artificial intelligence, and machine-learning can be leveraged to assist both struggling and recovering businesses. These types of technologies will be instrumental in helping businesses build back from the effects of the COVID-19 pandemic.
Below are a few highlights of 2021-22:
Mobilized COVID-19 testing clinics in rural communities throughout Baltimore County to ensure access to testing and results, enrolling patients in wrap-around services and follow-up care, in partnership with the Baltimore City Health Department and Amazon Web Services.
Enabled Education organizations with forced school closures to transition to virtual learning and powered the distribution of 46 million emergency meals to thousands of children across Maryland.
Facilitated ongoing emergency child care providers to support essential workers and lower-income families in conjunction with Maryland State Department of Education's Office of Child Care.
Continued implementation of seamless and secure election processes for the Maryland Board of Elections for the third successive election cycle.
Awarded the second consecutive contract by the U.S. Department of Transportation Office of Inspector General for the maintenance of its public-facing Drupal website, developed by The Canton Group in 2009 and today referred to as the gold standard for other OIG applications.
We will be at MACo's Tech Expo Booth #33 on August 17th this year. Stop by and say hello, pick-up free giveaways!
Do you plan on attending and want to schedule a time to meet at the event? Let's schedule some time!