Many educational institutions and organizations currently use legacy software application systems that are in dire need of being updated.
When dealing with personally identifiable information (PII) for students and parents, admissions processes, reporting, and payment processing, it is critical that secure and modern systems are utilized to ensure the safety and continuity of educational work continues. Additionally, many programs funded by educational organizations provide support to underserved or underfunded communities (e.g., State Department of Education programs focused on providing nutrition or child care to those in need).
The technological strain on educational organizations – from the local to state level – was amplified in 2020 with the COVID-19 pandemic, resulting in increased challenges in access to childcare, wi-fi for virtual learning, and online learning platforms as a result of school closures. 
For more than 20 years, The Canton Group has maintained and modernized systems for both the public and private sectors across many industries. Since 2004, we have provided dedicated support to organizations fundamental to our nation's educational system. In working with the Maryland State Department of Education (MSDE), the University of Maryland (UMD), Johns Hopkins University (JHU), and the University of Southern California (USC), The Canton Group's team of experts has provided strategic website design, development, and technical support to streamline user experience and optimize business needs. Our approach to software development – our own unique process based on Agile methodologies – allows us to be flexible, work within any existing technical limitations, and adjust to specific project needs.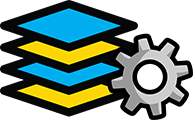 Extensive experience in a variety of technical solutions such as Drupal, .Net, UiPath, AWS, Java, Python, Machine Learning, and many more.
Technical Expertise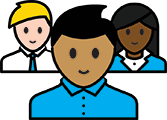 Senior-level technical team comprised with years of experience providing IT solutions to government and private industry.
Expert Project Management and Consulting

Process rooted in frequent and continuous client communication, to accommodate user needs, and timely delivery of our services.
Agile Methodologies
A Few of Our Valued Clients