With copious amounts of data housed in multiple locations within legacy health information systems, organizations are struggling to obtain meaningful results in a rapid and efficient manner. Many organizations find themselves with stovepipes of data, redundant data sources and error-ridden data which prevents this data from being effectively used for operational and strategic purposes.

The Canton Group collaborates with Amazon Web Services (AWS) and Baltimore City Health Department (BCHD) in the webinar, "Real-World Strategies For Modernizing Public Health Systems" to share how organizations can quickly consolidate, correlate and discover meaningful insight from their data.
The webinar examines the value of aggregated data storage, analysis and visualization solutions. Participants will learn:
The value of data analysis and visualization
Strategies to build a modern public health IT infrastructure
Practical ways to implement these strategies and obtain meaningful results in a swift and efficient manner
The panelists include Mike Fried, CIO of BCHD, Jason McNamara, Health Lead U.S. State and Local Gov. of AWS, and Ethan Kazi, CEO and Founder of The Canton Group. Michael Jackson, Lead of Public Health & US Elections of AWS, moderates the discussion surrounding vital information and insights into how public health organizations can grow and thrive in the information era.
As the featured case study, panelists will highlight BCHD's rapid IT solutions response to Covid-19 and the results thereof, including chronic disease prevention, school health assistance, youth violence prevention, and even supporting senior services in Baltimore County and its surrounding areas.
Click "Watch The Webinar" below, and fill out the form to gain access to the discussion of transforming data into actionable intelligence.
Watch The Webinar View Our Presenters
Presenters Mike Fried (BCHD), Jason McNamara (AWS), and Ethan Kazi (The Canton Group) are pleased to join forces and bring you vital information and insights into how this advocacy can help your organization grow and thrive in the information era.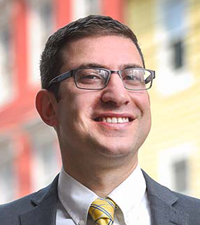 Mike Fried - CIO of BCHD
In his role as CIO at the Baltimore City Health Department, Mike oversees both the technical infrastructure of the agency –including a comprehensive health information security framework-- as well as positioning Baltimore City as a leader in public health and healthcare information technology. Mike has led BCHD's technology and innovation portfolio, including the launch of the city's first innovation program (TECHealth) that convenes multiple technology and design stakeholders across the city to address key health challenges. Mike is also a co-brigade leader of Code for Baltimore and a co-organizer of Techies4Good. Previously, Mike worked at Emerson Electric where he served as a cybersecurity expert and led a technology solution development team. Mike holds a Master's degree in Information Systems Engineering from Johns Hopkins, with a specialization in Information Assurance.
---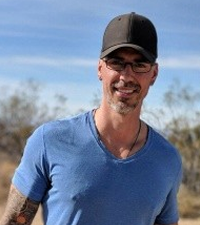 Jason McNamara - Health Lead U.S. State and Local Gov. of AWS
Recently named to Modern Healthcare's 2020 Top 25 Emerging Leaders, Jason McNamara leads the Medicaid, Public Health, and Health Information Exchange (HIE) work around the United States for AWS, driving these organizations to modernize their technical capabilities, organizational models, and services to their patients and citizens leveraging cloud native services. Prior to AWS, Jason led national Medicaid technology policies for the U.S. Department of Health and Human Services to support all states and territories with the design, development, and implementation of their Medicaid and Public Health technologies. He's a graduate from the Johns Hopkins School of Medicine with a focus in Applied Health Science Informatics and an adjunct professor at the George Washington University School of Public Health. He resides in San Diego, California with his son, Ashton, and their blind mastiff, Rho.
---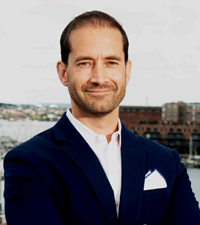 Ethan Kazi - CEO and Founder of The Canton Group
As The Canton Group's CEO and Founder, Ethan Kazi is an award-winning technology and business executive. Ethan is the leader and manager of The Canton Group's cross-functional teams which consist of automation, modernization, management, and operations disciplines nationwide. Under his leadership, The Canton Group has grown into a full-service Technology Service Provider that has executed over 1000 technology projects ranging from multi-million-dollar data center design and engineering projects to large scale management systems with millions of users. At the forefront of discovering and implementing the latest technologies, Ethan has led the team to transform operations for prestigious private and public organizations, including Ginnie Mae, Johns Hopkins, Deloitte, the United States Department of Commerce, and numerous MD State Government Agencies. Ethan is the recipient of the 2014 Technology Innovator Award and the 2012 Circle of Excellence Award in Product Innovation by SmartCEO Magazine and was named the winner of the 2014, 2015 and 2016 Future50 Award by SmartCEO Magazine.
---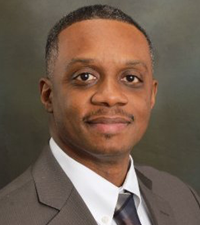 MODERATOR   
Michael Jackson - Social Innovation Lead at AWS
Michael Jackson is a problem solver who leads Social Innovation businesses at AWS. He holds an active Secret Security clearance with the US Department of Homeland Security. Since joining AWS in 2016, Jackson has established and scaled multiple mission-critical vertical businesses, including Public Health and US Elections, Legislative & Political Solutions, which improve outcomes and drive revenue growth in regulated industries. Prior to Amazon, Jackson served as General Manager of Consumer Health at Intel Corporation, where he developed global lines of business for patient-generated health data (PGHD) platforms; and as Director of Healthcare & Digital Government at Adobe Systems, where he led the commercialization of digital health solutions currently trusted to help power federal, state, and private Health Benefits Exchanges in over 30 US states.