In today's world digital transformation is a necessary part for every business to serve their customers and employees in a more efficient and meaningful way.
The transformation of older applications into a modern platform can be a challenging, timely, and expensive process. Maintenance and continuous integration are other problems in the lifecycle of an application, as it requires continued attention by the business to ensure the application remains relevant. Two leading technologies, Low Code and RPA, provide robust solutions and can provide a bridge between one or more legacy applications.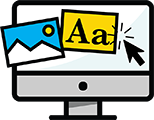 What is Low Code?
Low Code platforms offer full IT applications, with the ability to build databases, offer change management, and provide deployment capabilities. Low Code employs a graphical user interface (GUI), making it more intuitive and easier to use, instead of the traditional hand-coded lines of computer programming.
Examples of Low Code platforms in the market include; Outsystems, Appian, Mendix, Catalytic, and Microsoft Power Apps.

What is RPA?
Robotic Process Automation is the technology which allows anyone to configure computer software, or a "robot," to emulate and integrate the actions of a human interacting within digital systems and execute a business process. RPA robots utilize the user interface to capture data and manipulate applications just like humans do.
Examples of RPA platforms in the market include; UiPath, MS Power Automate Desktop, Automation Anywhere, and Blue Prism.
There are groups who believe Low Code and RPA is brittle — a way of hiding real problems or is unable to handle complex problems. We believe these two technologies are a way to resolve immediate problems an organization may be facing.
Both Low Code and RPA can increase the return on investment (ROI) with low financial investment. Both are an agile way to automate processes or build an interface between two or more applications. The advantages of Low Code applications and RPA is that applications can be connected or discontinued at any point, without making any modifications to the primary system.
Low Code and RPA Platforms
There are several Low Code platforms available in the market which lack Robotic Process Automation. Similarly, there are different RPA tools available in the market which do not have Low Code functionality. Microsoft and UiPath are continuously introducing features to bring the two approaches together and helping optimize organizations to increase efficiency and maximize the ROI.
According to a Forrester report, UiPath and Microsoft Power Apps are the leading Low Code and RPA platforms. UiPath and Microsoft Power Apps provide APIs to integrate artificial intelligence (AI) and document understanding functionality, to allow for the development of intelligent applications. Their integrations with other application frameworks and platforms enable them to automate complex workflows easily and securely.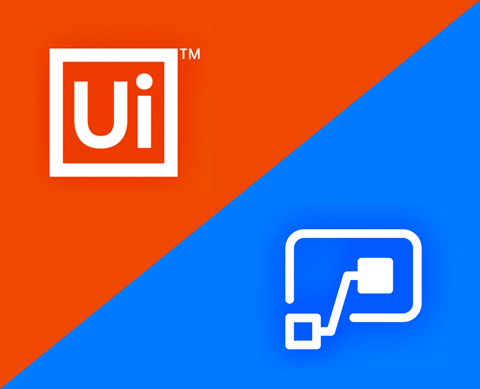 Summary
It is hard to conclude which Low Code and RPA based solutions are best for an organization, as many organizations are still struggling to understand the two technologies. RPA increases the accuracy of work done by utilizing bots, while keeping existing systems in place — improving employee morale and increasing productivity. On the other hand, Low Code defines one platform for business — creating custom built applications reduces development time, and allows for scalability without having to risk quality, security, or control. Low Code and RPA both meet regulatory compliance standards along with integration of built-in AI techniques which increase the level of intelligence of an application.
According to Global Marketing Forecast, the Low Code and RPA market is expected to reach $23 billion by 2026.
What's Next...
It's not too late to estimate the strength of Low Code and RPA technology!
Define strategic business objectives
Set the stage by defining roles and responsibilities
Identify redundancies and mundane manual tasks
Find out the gaps between the systems in use
Establish governance and security measures for a scalable, controlled automation journey