Fair and free elections are essential to our American democracy. The American people's confidence in the value of their vote is principally reliant on the security and resilience of the infrastructure that makes the Nation's elections possible. Accordingly, an electoral process that is both secure and resilient is a vital national imperative.
The Canton Group is dedicated to ensuring elections systems are secure, robust, and reliable. Our team of engineers, technologists, and elections specialists has partnered with state and local elections agencies for over 40 years through countless elections cycles.
This deep and long-standing elections experience coupled with our modern voter registration and election management software solutions allow our team to work in close partnership with elections agencies to modernize restrictive, insecure, legacy elections software and technology infrastructure.
The Canton Group is committed to working in close partnership with state and local governments, election officials, federal partners, and other technology organizations to help ensure the security and integrity of our Nation's elections.
We are ready, willing, and able to help our government agency partners ensure secure and resilient elections.
Explore The Canton Group's Modernization & Security For Elections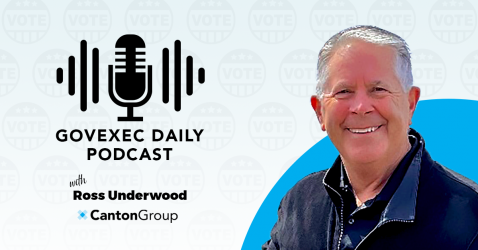 On November 2, 2021, Ross Underwood, Elections Technology Advisor with The Canton Group, joined the GovExec Daily podcast to discuss why Americans should trust that their vote is safe and secure. Listen to the podcast >>