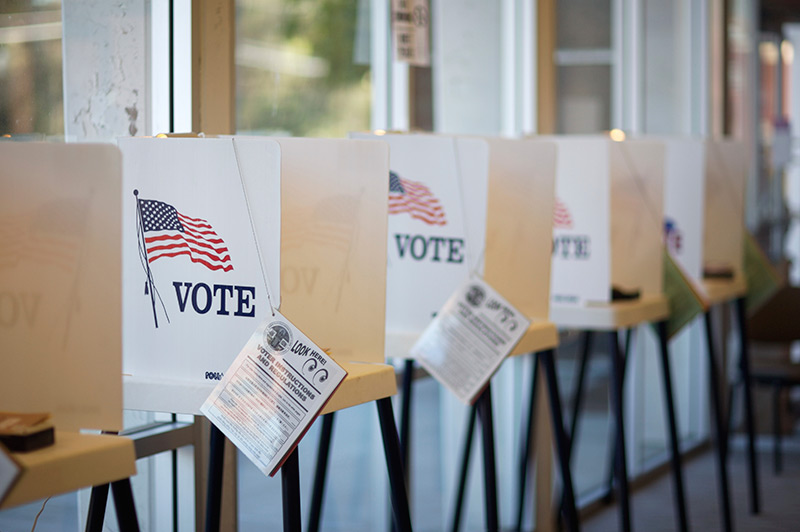 The Maryland State Board of Elections renewed its contract with The Canton Group, a Baltimore based web and software development firm, to provide application software maintenance and help desk support services for the Maryland Voter Registration System (MDVOTERS). This $12.2 million contract includes refining, modifying and updating the functionality and data of the system.
The Canton Group is improving and making the voter registration software for the State of Maryland more efficient. The Canton Group team is providing complete care of the State Board of Elections system including production support, bug fixes, continued enhancements, and help desk maintenance. Using Oracle Database Server and Microsoft .NET Framework 4.0, the system provides services such as Voter Registration, Candidate Registration, Reports, Voter Merge, and Data Verification with MVA.
Amjad Nagrah, Director of Software Engineering at The Canton Group, relayed, "We are excited to continue our partnership with the State Board of Elections in supporting the MDVOTERS system. The Canton Group will continue to bring our experienced development team, proven processes and superior customer service, which has been supporting MDVOTERS over last 4 years. We look forward to working with the State Board of Elections on the new contract while meeting the new challenges of continuing to improve and gain efficiencies to this critical system."
About the Maryland Voter Registration Software:
Administered by the State Board of Elections, MDVOTERS provides a single voter list for the State of Maryland in a centralized database. MDVOTERS is accessed by 24 local boards of elections (LBE) users on a real-time, interactive basis, through a secure wide area intra-network. More than 300 election officials working in 24 local boards of elections across the state access MDVOTERS over a secure intranet for the following key functions:
Voter Registration 
Voter Search 
Voter Verification 
Voter History 
Street File Management 
Election Creation 
Absentee Processing 
Ballot Processing 
Petition Management 
Polling Place Setup 
Election Worker Management 
Statistical and Informational Reports 
Early Voting and Voting Center management 
Candidacy Filing and Management