Explore The Power Of RPA
Robotic Process Automation (RPA) combines the power of machine learning and artificial intelligence to create automated software robots that mimic and integrate human actions within digital systems, improving efficiency, productivity, and employee morale. The result? Projects pay for themselves and always produce a substantial ROI.

RPA bots facilitate organizational efficiency by completing time- consuming tasks, significantly reducing errors, and modernizing old processes.
Increased Efficiency and Accuracy

Schedule flexibility and increased customer engagement as bots can work 24/7/365, saving companies valuable time on repetitive tasks.
Cost Savings

Increase labor capacity by returning hours to the business to help grow and transform, instead of working to just "keep things running".
Improve Innovation
Through the automation of routine manual processes, organizations are enabled to redirect low value, redundant, and repetitive tasks to high-value work. Consequently, RPA empowers organizations to better execute their missions, reduce operational costs, meet legislative mandates, and improve internal culture, employee satisfaction, and staff retention.
Use The Power Of Automation
To ensure the highest quality products and services, we partner with two world leaders in their respective fields, UiPath and Amazon Web Services. Together, we have been recognized by many notable market research companies as experts in the industry.
Our RPA certified developers and business analysts are eager to explore implementing digital transformation to bolster your organization's bottom line and help you navigate this new and exciting technology. Incorporating RPA is simple. Below are the steps your organization will take to utilize the power of RPA and access unlimited potential with exceptional results.

Step 1
Determine If RPA Is Right For You

Step 2
Schedule A Consultation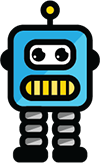 Step 3
Start Your Automation Journey

Step 4
Realize Significant ROI and Continuous Value
Consider what can be accomplished with liberated time and resources; the possibilities are truly endless.