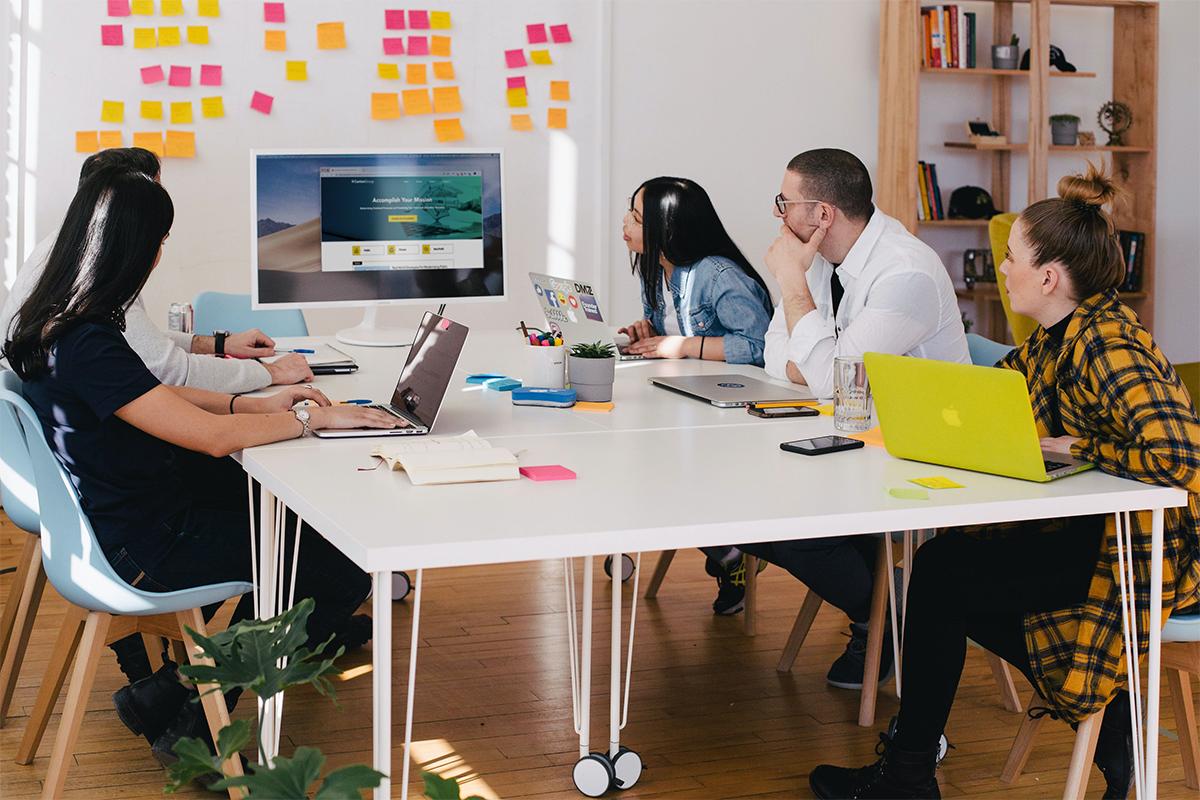 While most organizations recognize websites should provide detailed information surrounding services and answer business-related questions, many struggle to implement a website that converts.
Your website is the face of your organization. A robust website meets revenue growth objectives, secures prospective clients, and, ultimately, supports the sales team. Your website is not just a public-facing entity housing FAQs; rather, it can become one of your most prominent marketing tools. If your team has committed to inbound marketing (attracting potential clients to you) instead of antiquated tactics (cold-calling, direct mail, etc.), you need to understand how to ensure your website supports your sales team.
The Power of Your Website
When your website mirrors the brand's messaging with the marketing and sales teams' efforts, potential clients encounter a cohesive, streamlined experience from their first interaction with your organization through conversion.
A conversion is measured by whether the desired action strategically planned for a potential client is taken. For some organizations, the desired action is buying a product online; for others, a conversion equates to a website visitor filling out a Contact Us form or downloading a whitepaper.
When an organization's website is strategically designed and messaging is consistent, marketing and sales efforts intersect and join mighty forces. Consequently, two outcomes occur:
The right audience is driven to the website
Prospective clients convert
4 Steps To Drive Qualified Traffic
One of the core elements that result in your website's success is being easily found by potential clients. Strategic optimization of your website facilitates prominence in search engines (such as Google, Bing, Yahoo, etc.) when users search for topics related to the company. This practice is called Search Engine Optimization (SEO). Below are four key tactics that ensure easy discovery and bolster your SEO:

Know Your Audience:
It is paramount organizations take the time to understand customers' needs, questions, and the variety of queries prospective clients are typing into search engines. Understanding these core concepts can provide you with analytics to create customer profiles and verify that your website visitors are, in fact, your intended audience.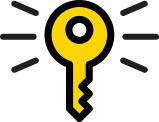 Strategic Keywords:
Only after in-depth research of the target audience can organizations tailor meta descriptions, keyword searches, products/services descriptions, etc., to serve end-customers. All content should be consistent with the brand, targeted to address the end-customers' obstacles, and optimized for search engines.

Engage The Audience:
As you implement best practices to bolster your website's optimization for search engines, consider deploying other tactics to drive traffic to your website. Commit to sharing content via social media platforms or utilize paid digital marketing efforts. Research provides insight into where your audience derives their information; be where your audience is actively listening and engaging.

Be Specific:
While the goal is to drive qualified traffic to your website, bear in mind that strong brands have lovers and haters. Be as specific as possible in the content you promote on your website, social media, or digital marketing. Search terms can be competitive. The more detailed your content, the more likely it will outrank competitors and target the right audience.
Convert Prospective Clients
The moment visitors land on your website, immediate engagement is imperative. You have a matter of seconds to ensure the overall experience meets expectations, the content validates your organization as an expert, and the design inspires further exploration of the site. How can you satisfy these criteria and facilitate conversions?
Visual Connection:
Compelling content resonates with potential clients. Providing end-users with the necessary information in an enticing manner (i.e., visual communications or video) is an art form that moves the needle. Regardless of where your website is hosted (Drupal, WordPress, etc.), the right design and development team will translate your message into visually appealing content that drives action and accomplishes your mission.
Clear Customer Journey:
Clean, simple designs keep visitors engaged, alleviating any sense of chaos throughout their experience. Implement clear calls to action (CTA) on every page to guide prospective clients through the website journey.
Discoverability:
Provide multiple access points to the information you want visitors to explore. For example, is the desired call to action is a recent case study touting a specific service? Link to the case study at strategic points throughout the website.
Qualify Potential Clients:
While a 'conversion' may involve a purchase for B2C companies, for B2B, more often than not, the sales team is engaged in securing the conversion. When done well, websites can serve to qualify site visitors so sales do not waste time vetting potential customers. Consider questions or concerns surrounding services and answer them on the website. In turn, ask questions of the potential client in exchange for valuable thought-leadership content from your organization. The more insight into the prospective client you can provide the sales team, the more personalized and effective their outreach will be.
Implementing a website that accomplishes your mission requires a robust user experience - designed with the end-user in mind based on an in-depth understanding of your target market - and provides authoritative, tailored content that drives engagement to set the stage for the sales team. The result for potential customers? A cohesive brand experience from initial interaction to conversion. For organizations? A strategic, unified approach among marketing and sales teams that significantly impact the bottom-line.