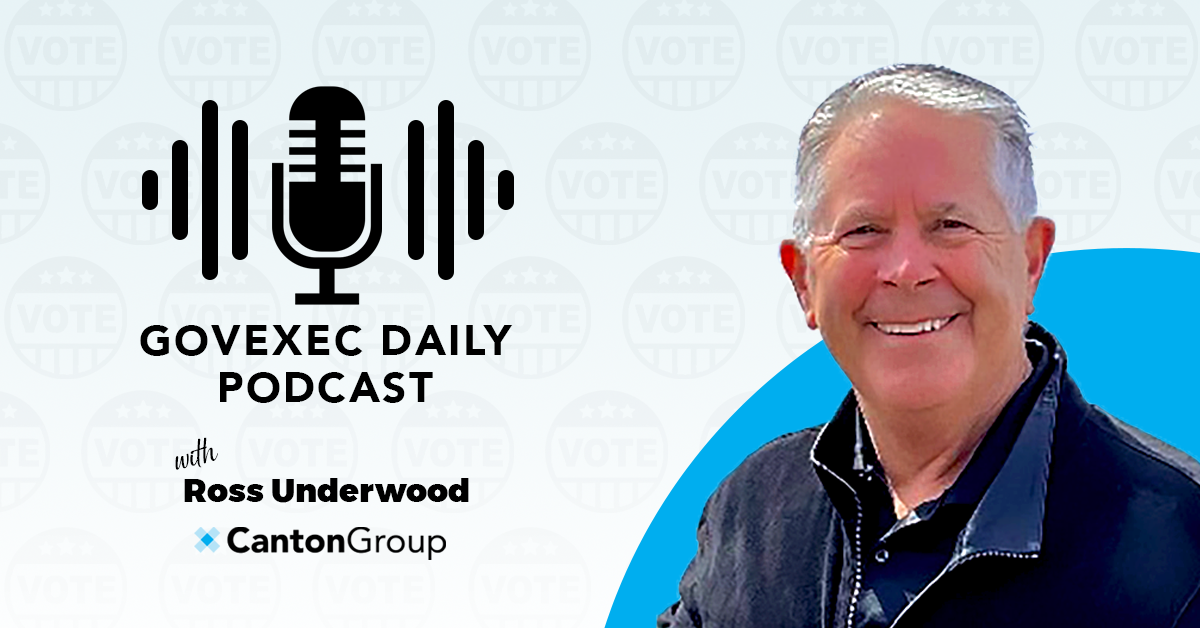 November 2, 2021, millions of Americans cast ballots at local elections across the United States, amidst major concerns surrounding voter security and the validity of the results themselves. With voter fraud, election security, and disinformation major topics in the news, election officials have the task of reassuring Americans that the voting process is safe and secure.
Ross Underwood - Elections Technology Advisor with The Canton Group, joined the GovExec Daily podcast to discuss why Americans should trust that their vote is safe and secure.
About Ross Underwood
The son of a California Election Administrator and with a Political Science/Public Administration degree from the University of California, Underwood has dedicated his professional life to accurate, secure, and efficient election administration. Underwood was the Registrar of Voters in Monterey County, California for 10 years working with public figures such as Cesar Chavez (Union Founder), Clint Eastwood (Actor/Mayor of Carmel), and Leon Panetta (Congressman/White House Chief of Staff).
Underwood joined a start-up company in 1989, growing the customer base to more than 275 jurisdictions spanning across 11 states, and managing more than 35 million voter records. Innovative technologies and industry firsts spearheaded by Underwood during his tenure included bar coding voter records, digital signature retrieval, integrated business systems, and an electronic poll book application that is still growing nationwide. Underwood's company was sold in 2003 and currently he is consulting internationally with the most advanced election companies and election administrators.
Ross Underwood has been involved in the successful implementation of more than 50 voter registration systems including projects for: Washington, D.C. Board of Elections; King County (Seattle, WA) Election Management and Voter Registration System; Los Angeles, CA, County Voter Information Management System (VIMS); and multiple voter registration systems in counties across California, Nevada, Oregon, and Washington. Additionally, Mr. Underwood serves as a national advisor to top election officials and companies on strategic election business decision making.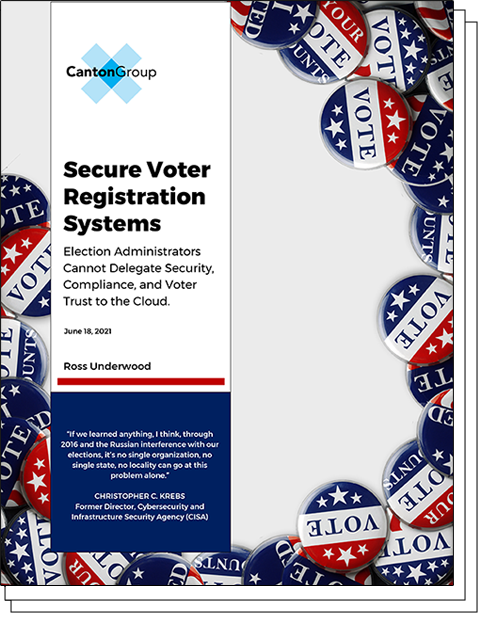 Mr. Underwood has created a Whitepaper, "Secure Voter Registration Systems" which is available for download. The Whitepaper identifies how to not only enhance the voter experience but implement heightened security across the voter registration system. In addition, the Whitepaper addresses:
How to Increase Voter Assurance
Best Practices to Securing Voter Registration Systems
How to Identify a Monitoring Tool or Partner to Stop Cyberattacks